What is home automation and is it needed in a modern home? Definitely! Home automation or the Smart Home system combines home devices into one system, solves everyday tasks without human intervention and performs actions in a complex way. Forget about a thousand and one remotes, forget about looking for a key fob or worrying about "Did I turn off the light? Did I arm the house?" The home automation system will take care of this.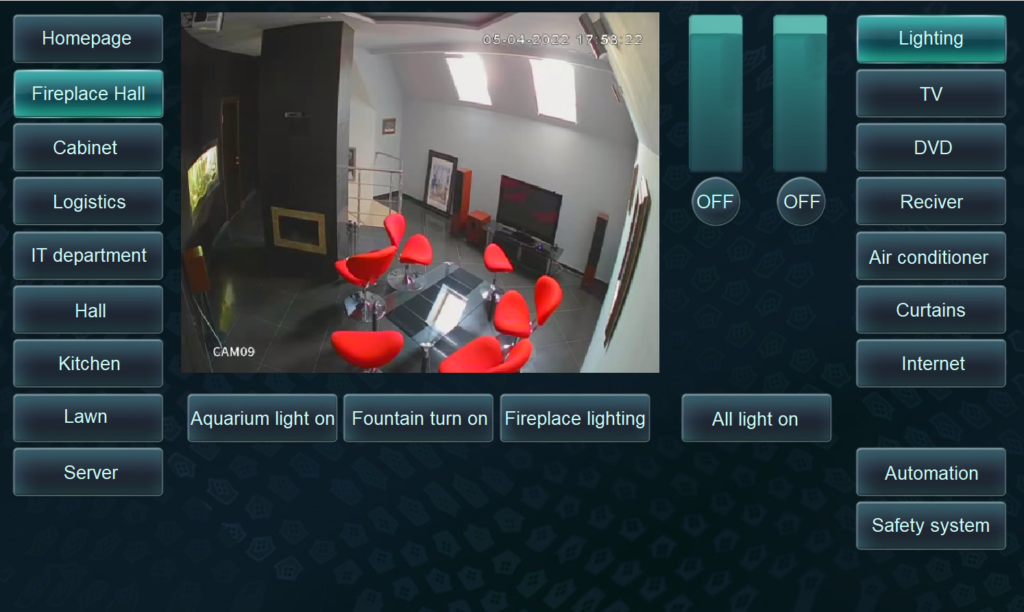 All existing home systems, such as: automatic cornices / shutters / gates, climate control, lighting control, IR devices, home security systems, automatic watering, landscape lighting and much more are combined into one!
    A smart home is an interconnected automated control system:
       — Security (security, fire alarms, water and gas leakage protection systems, access systems, video surveillance, intercom)
       — Climate control (underfloor heating, heating, air conditioning, ventilation, humidification, dehumidification)
       —Smart lighting (smart sockets, operation control (on/off), brightness adjustment of lighting devices, lighting of paintings and tracks, switching on lanterns, scenario lighting, imitation of presence)
       — Media systems (multi-room, control of audio and video equipment, home theater, acoustic systems)
       — Automation (control of curtains, blinds, gates, roller shutters, irrigation systems, etc.)
  System control via tablet, computer, smart phone based on iOS/Android/Windows
Smart Home is no longer a luxury! This is the habitat of modern man.
    The systems in the house are completely under your control. Management takes place at the touch of a finger through a smartphone. Leave the routine to the DIVISION home automation system and enjoy the comfort of your home.